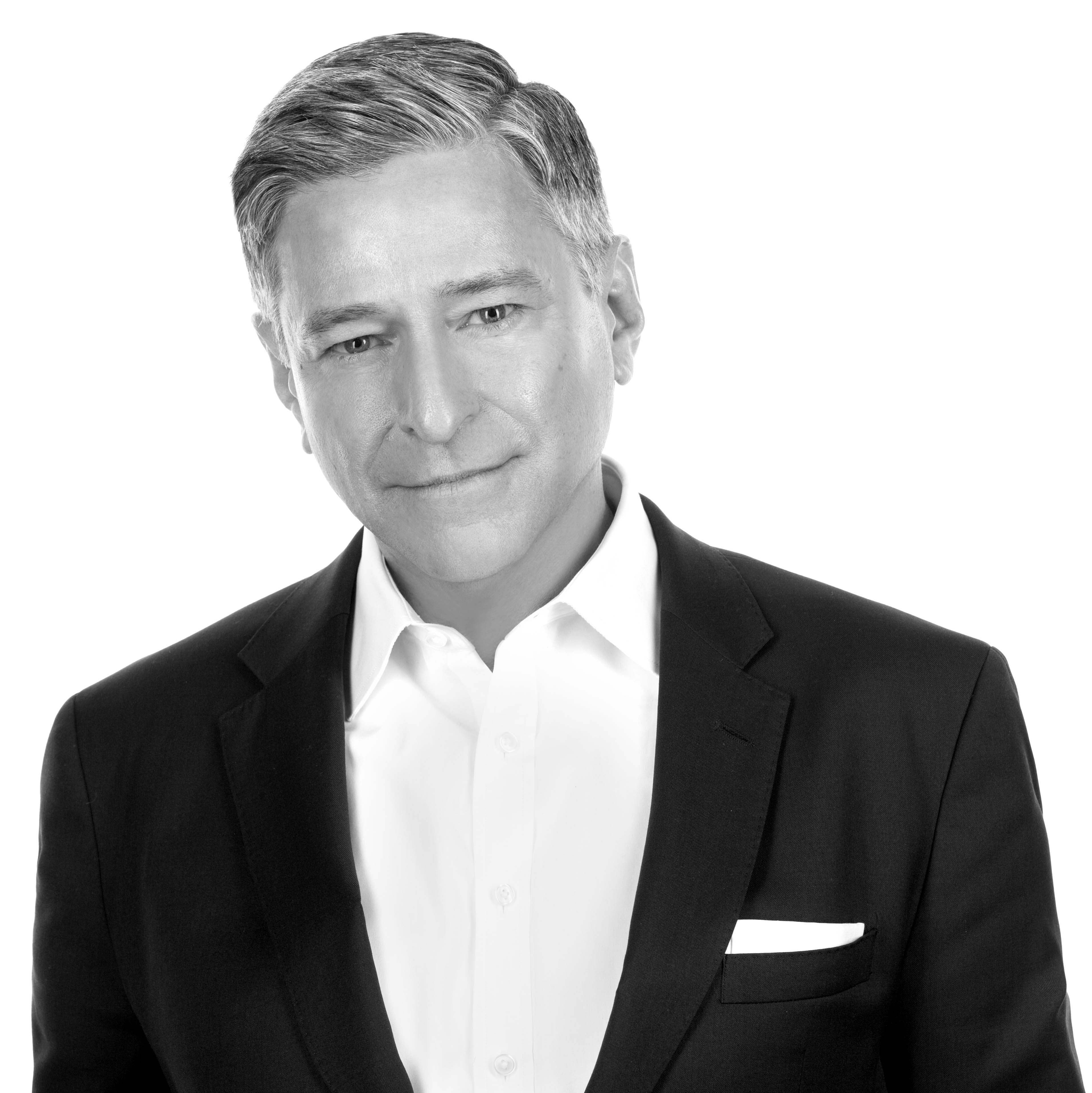 Vin Cipolla has served as Chairman, President and CEO across public and private organizations in New York, Washington, D.C., Boston, and London.
He is an accomplished corporate and venture CEO, a three-time CEO of major nonprofits, a recognized capital campaign and fundraising leader, a successful entrepreneur in fin-tech, digital media and communications, and he has served on over thirty boards of directors of both leading civic and business organizations.
Since 2015, he has been Chairman and CEO of Five Mile River Co., a strategic consultancy with offices in New York and Cambridge, MA, and he is a director and the Chairman of ETHO Capital, a sustainable investing company headquartered in San Francisco.
With Five Mile River Co., he does substantial work with arts and environmental nonprofits and in higher education.
He was brought in to lead the capital campaign for the redevelopment of David Geffen Hall, a partnership of Lincoln Center for the Performing Arts and the New York Philharmonic, serving as its first Executive Director. He served on the transition leadership team of Lincoln Center, and headed special projects including university partnerships and in real estate. He also served as Chief Philanthropy Officer of Marymount Manhattan College, leading a number of campaign and redevelopment strategic initiatives. Marymount Manhattan College, Lincoln Center for the Performing Arts, The Chamber Music Society of Lincoln Center, where he serves as a Senior Advisor, Oceana and others have been distinguished clients of Five Mile River Co. With architect David Rockwell, he had co-founded RGV, investing in design-driven projects, serving as its President.
He has been a lifelong leader in the arts and in environmental advocacy. In early 2009, he became President and CEO of The Municipal Art Society of New York, having been elected to its Board in 2008. MAS is one of the oldest civic organizations in New York City, and is the city's leading voice for excellence in urban design and planning. In 2010, he founded the MAS Summit for New York City, now the city's leading annual urban design conference. He also co-founded the Alliance for a New Penn Station, and founded the Committee for Urban Entrepreneurship. He led Tribute in Light, the annual soaring twin beams of light commemorating September 11, established by MAS and Creative Time.
From 2005 through 2009, he was President and CEO of the National Park Foundation (a Presidential appointment), and then served as the foundation's Citizen Chairman through 2011. In these positions, he served two U.S. Presidents, three U.S. Secretaries of the Interior, and the foundation's Honorary Chairman, First Lady Laura Bush. In 2007, he produced the first White House Summit on Parks Philanthropy, held in Austin, Texas, hosted by Laura Bush and the Secretaries of the Interior and the Treasury. He also led the largest fundraising effort in the foundation's history.
Prior to his appointment with the National Park Foundation in 2005, Mr. Cipolla was with Fidelity Investments as a President and CEO with Fidelity Capital, and he served on two Fidelity boards, Fidelity Charitable Services, Inc. (The Fidelity Charitable Gift Fund) and Veritude, where he had served as CEO.
As a start-up entrepreneur, he launched companies including Cipolla Group (which he established in New York City at age 27, and sold in 1991); the global digital consulting company Pamet River (sold in 1999); HNW, a leading digital services company focused exclusively on high-net-worth marketing solutions including substantial work in philanthropic research, online giving and supporting donor-advised funds and community foundations; and Five Mile River Co., providing strategic consulting and related services for nonprofit organizations. He also served on the board of the venture firm Highnote Foundry.
Also, among his many civic endeavors, he was board Chairman and President of the Institute of Contemporary Art / Boston (The ICA) for nine years from 1996 through 2005, overseeing the development of the museum's stunning new building—the first new museum to be built in Boston in 100 years. He served on the ICA board for a total of fifteen years before becoming Chairman Emeritus.
He has also served on the boards of many other leading nonprofits including the American Repertory Theater at Harvard University, Ballet Hispanico, which honored his leadership in 2010, Clark University, Earthwatch, the Massachusetts Institute for a New Commonwealth, the Orton Foundation, the Public Art Fund, Sailors for the Sea, the global ocean conservation organization founded by David Rockefeller, Jr., The Internet Policy Institute, The National Parks of New York Harbor Conservancy, where he served as Co-Chairman with founding Chairman Marian Heiskell, The Christie's Charity, the charitable foundation of Christie's, and the Electronic Frontier Foundation, where he was Vice Chairman.
In addition to the Municipal Art Society, he is currently a trustee of the The Arts Arena, founded in Paris in 2007 and a leader in international arts programming, having served as its Chairman. He is a director of The Acting Company, which presented him with the Joan Warburg Humanitarian Award for his civic leadership in 2014, and he is a trustee of the National Women's History Museum.
In the 1990s, Mr. Cipolla was the Executive Vice President of the National Trust for Historic Preservation, where he also served as the head of Historic Hotels of America and the founding Publisher of Preservation magazine, which won the National Magazine Award for General Excellence at its launch. He joined the Trust to actively contribute to the preservation field, following his first success as an entrepreneur and his role as President and CEO of Ingalls, Quinn and Johnson / Cipolla Group in Boston, at the time the second largest advertising, direct marketing, and public relations agency in New England. He began his career with Warner Communications and Avon in New York City.
He has frequently appeared on national television and public radio over the years, on subjects ranging from urban design and conservation to wealth management and philanthropy and has addressed audiences from the World Business Forum to the U.S. Congress. In three separate years he was a featured speaker introducing the President of the United States at the National Christmas Tree Lighting ceremony during its global telecast. Mr. Cipolla hosts an annual symposia series in New York City on parks and public space called P Talks, which he founded.
He is a Phi Beta Kappa, magna cum laude graduate of Clark University and a Beta Gamma Sigma MBA Honors inductee of its Graduate School of Management, where he was the MBA Honors graduation commencement speaker in 2000.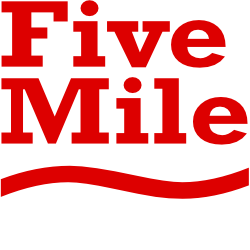 Five Mile River Co. | fivemile.co
Strategy, Fundraising, Public Policy and Communications, Management Services, and Support Technologies for Philanthropies, Nonprofits, Public-Private Partnerships, and Select Companies – with great and inspiring projects underway in New York, Massachusetts and California.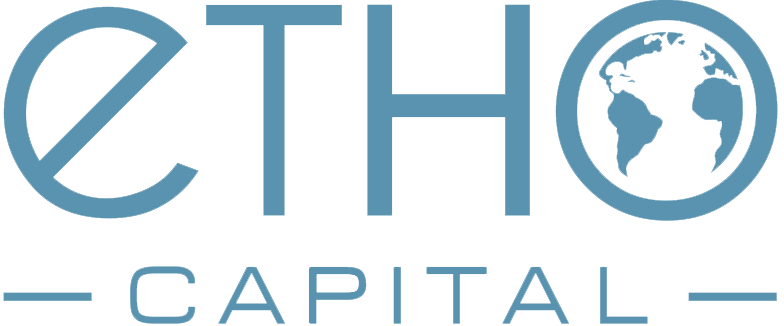 Etho Capital | ethocapital.com
Etho is a new mission-driven investment manager creating top-quality public equity strategies that deliver financial performance driven by efficiency, innovation, diversification, and superior environmental, social and governance (ESG) sustainability. Etho also provides product and services customization for financial and philanthropic institutions based on its principles and proprietary platform. For more on Etho Capital and the Etho ETF, please go to: www.ethocapital.com, or visit www.ETHOETF.com for fund details in the U.S.